Why Convert HTML to PDF?
PDF (Portable Document Format), which often used for printing document is an open standard for creating and sharing document. It is one of the most popular file formats because it retains the same format no matter what browser is used to view it and without any loss when transfer from one system to another. So, we usually convert different format files such as Doc, Text, CSV, XML and HTML to PDF. Here is one of the easiest and fastest solutions.
How to Convert HTML to PDF?
Only 3 simple steps, you can finish a whole process of HTML to PDF conversion by using Spire.PDFConverter.
Step 1: Install and Run Spire PDF Converter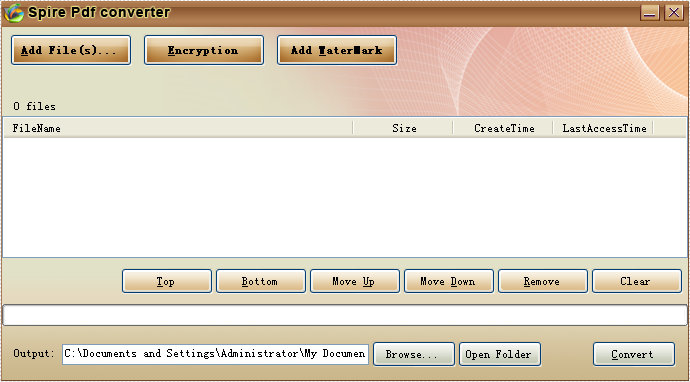 Step 2: Add HTML files
Spire.PDFConverter enables user add single HTML file or multiple HTML files. And support add file folder.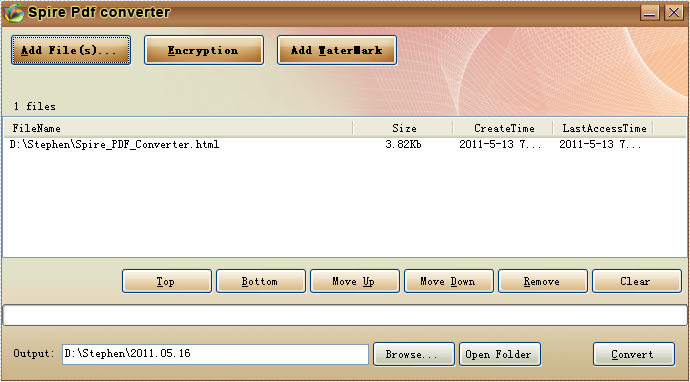 Step 3: Choose output file folder and Run conversion process
Spire.PDFConverter is one of the fastest HTML to PDF converting solutions. By using Spire PDF Converter, you can encrypt or add watermark to output PDF files.