Spire.PDFConverter allows users to add watermark after converting to PDF. The following steps will guide you how to add PDF watermark by using Spire.PDFConverter.
Step 1: Download Spire.PDFConverter Install and Run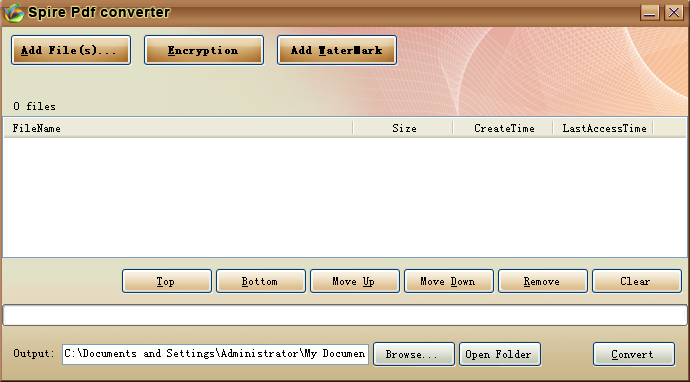 Step 2: Add Files
Click add file and choose the document which you want to convert and add watermark.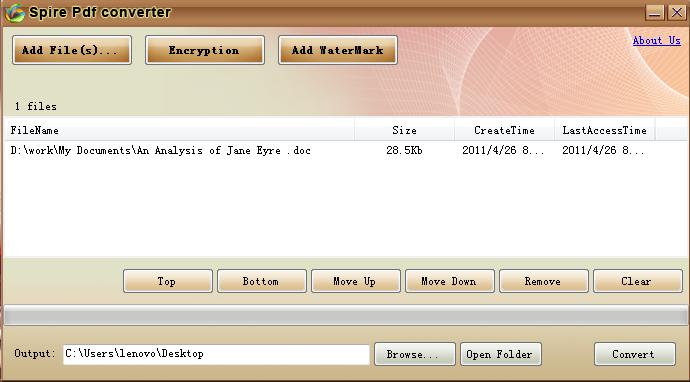 Step 3: Add PDF Watermark
Click Add Watermark and then a window pops up. If select Text Watermark, enter text. If select Image Watermark, click "Browse" to choose images. Then click "Watermark"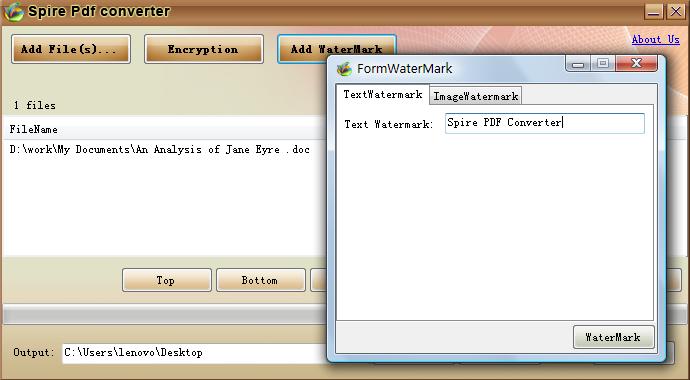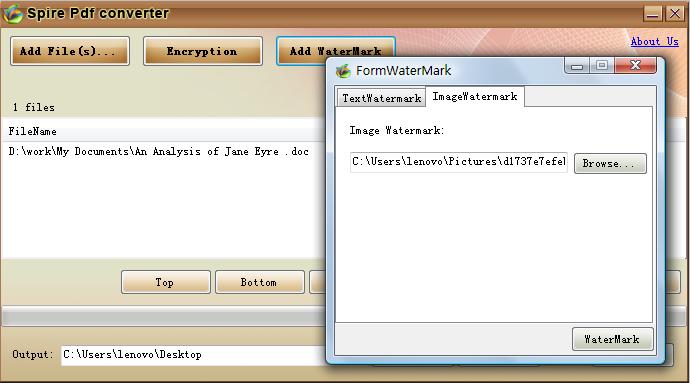 Step 4: Convert to PDF
Click "Convert". And the document will be converted to PDF with watermark added.