Spire.PDFConverter is especially designed for converting various documents to PDF, including Word to PDF, Text to PDF, Image to PDF and Excel to PDF. This guide shows how to use Spire PDF Converter to convert Excel to PDF.
Step by step instruction for you converting files from Excel to PDF. Download Spire.PDFConverter Here.
Step 1: Download the latest version from here and install. Start Spire PDF Converter.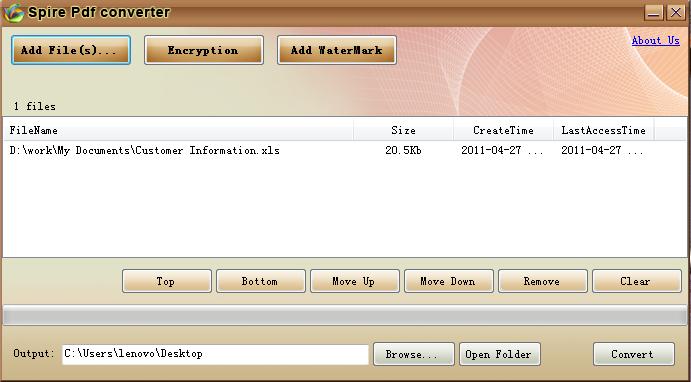 Step 2: Add Excel files
Click "Add File(s)" to select Excel file to convert. Spire PDF Converter enables user to add single Excel file or multiple Excel files. Furthermore, it can automatically recognize files which can be converted to PDF. Spire.PDFConverter allows user to add a whole folder in which excel files can be all converted to PDF format.
Click "Browse" button to choose the path where to save the output converted files. Directly click button "Open Folder" to review output converted PDF files.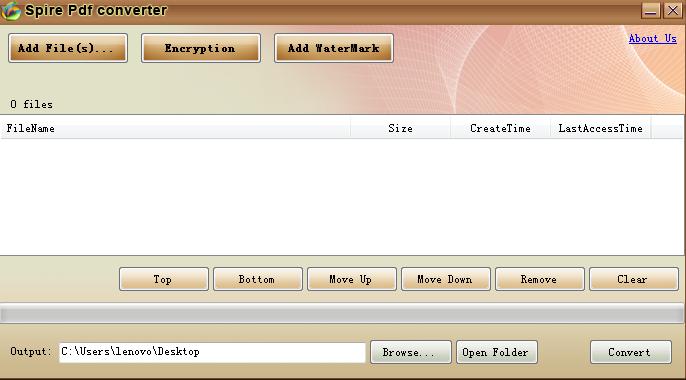 Step 3: Excel to PDF Conversion
Once you finish choosing excel files and output path, you can click "Convert" button to convert the selected files from Excel to PDF.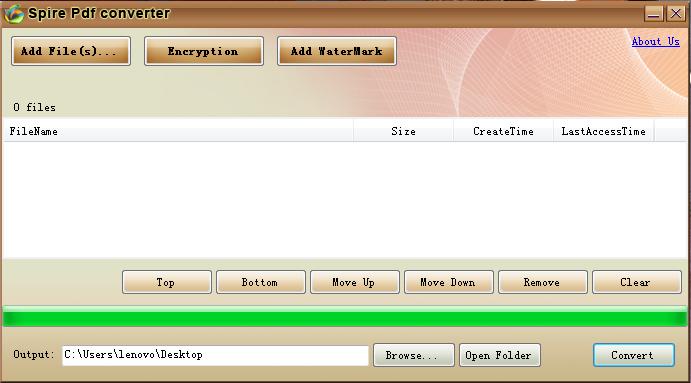 Now the files have been converted from Excel to PDF. You can review by easily click "Open Folder" button.