Why Convert Doc to PDF?
PDF documents are not good for designing and editing content but without any information and appearance loss, they are very safe and easy to transfer from one system to another. On the other hand, Microsoft Word document (.doc file) is the most suitable document for designing and editing. So, the most popular way to create PDF documents is to design and create content in MS Word document and then convert the file from Doc to PDF.
How to Convert Doc to PDF?
Only 3 simple steps, you can finish a whole process of Doc to PDF conversion by using Spire.PDFConverter. Download Free Spire.PDFConverter Here
Step 1: Install and Run Spire.PDFConverter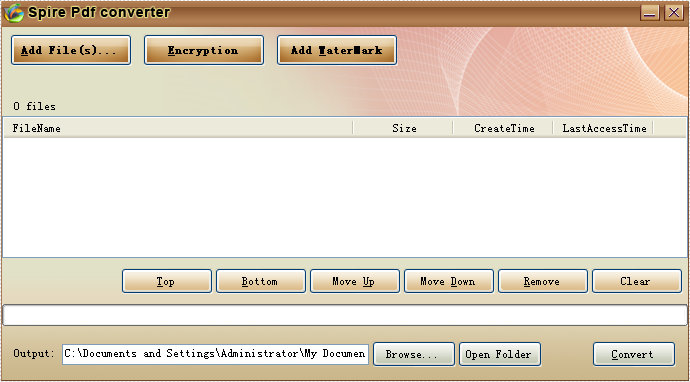 Step 2: Choose Doc file
Click button "Add files" to select Doc files which you want to convert. Spire.PDFConverter supports batch conversion which means you can add multiple Doc files.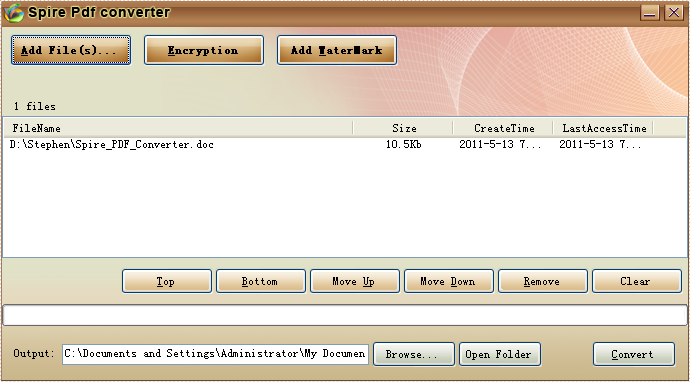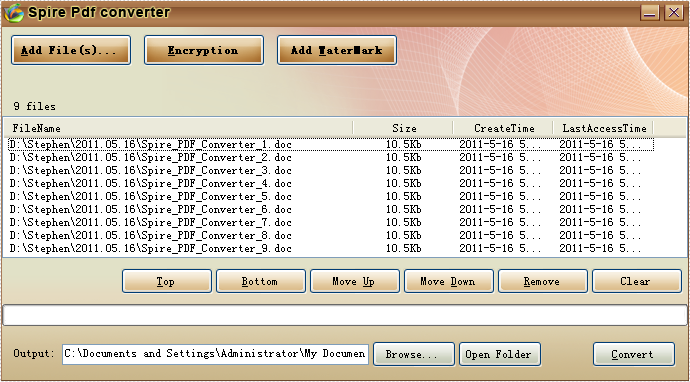 Step 3: Start Converting
Choose output file folder and click button "Convert"